See proposed floor plan below. Our total first floor square footage is around 5,000 sq ft. Build out is underway with plans and specifications subject to change. As you can see dedicated desk space and private office space is limited, so hurry if you want to reserve space.
Flexible Workspaces
Choose any open desk, table, chair or couch and work comfortably.
Dedicated Desks
Have your own desk with lockable drawers that is only used by you!
Private Spaces
Your own private cubicle with lockable cabinets and drawers.
Conference Rooms
Utilize an open conference room to meet with clients or your team.
Below is the picture of the south entrance at 12732 Lake Blvd (East Bound Highway 8). There is one step up at the entrance. Handicap access is located at the North entrance.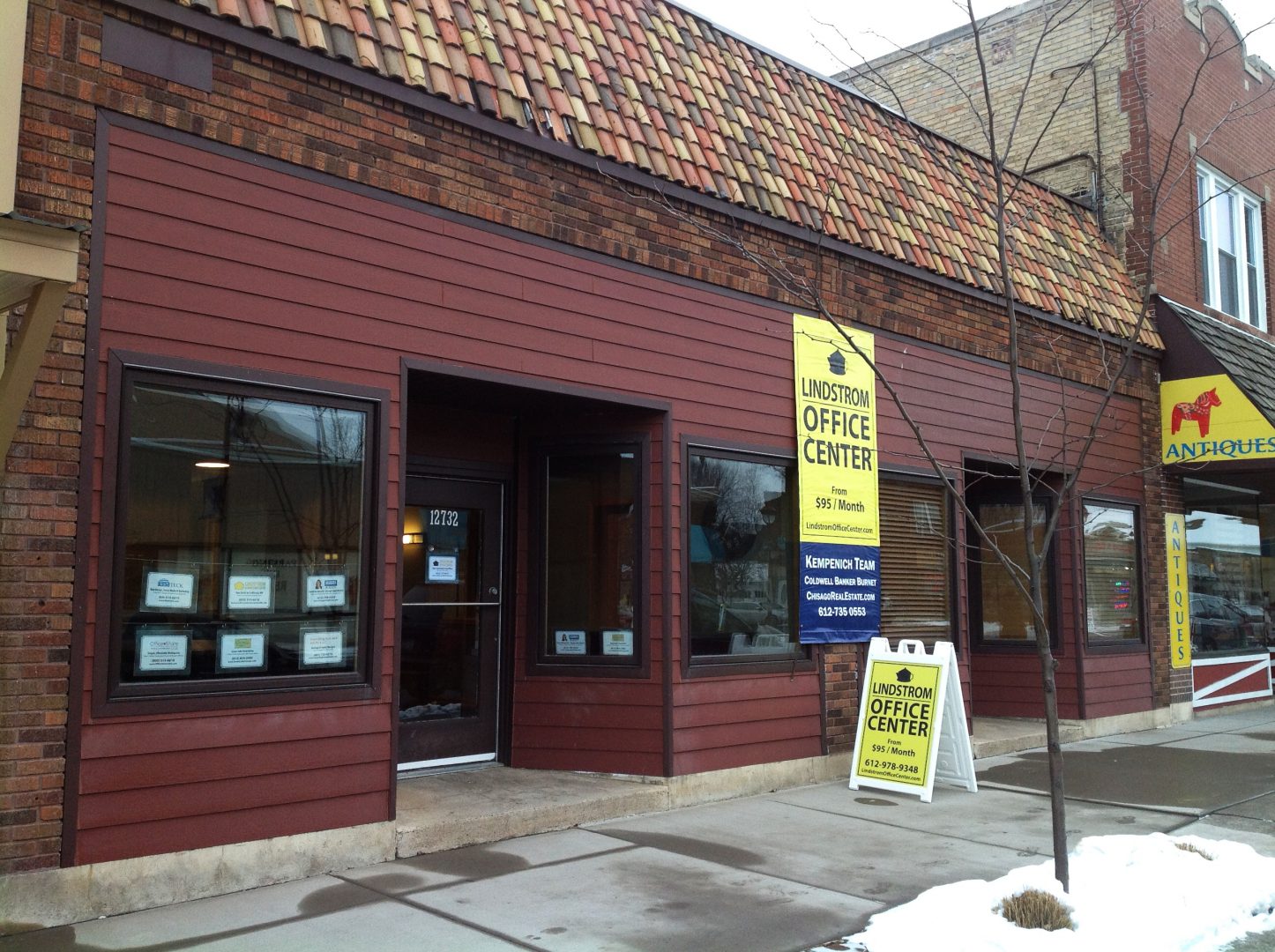 Grand Opening Deal!
FREE One month when pay for three